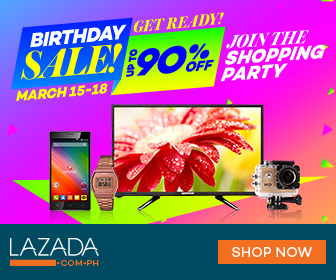 UPDATE: Globe, through its representative Havas Media, has released their statement on the issue. Please read it here.
Tonight, at an event, I heard the most distasteful comment I've heard from a CEO. "Kukunti lang ang kilala kong may itsura na Smart user." – Ernest Cu, CEO of Globe Telecoms.
And it wasn't just me who heard him.
This explains a lot about why Globe is taking so much flak these days. Companies rise and fall on leadership.
It's already sad it enough that Globe is making their paying customers suffer through their service, but to make fun of your competitor's clients is below the belt.
More action, less talk, Mr. Cu, that's how you become a great leader and a trust-worthy company.
Disclaimer: All opinions expressed on this blog is solely that of the blog owner. The blog owner's sentiments, advice, opinions and recommendations do not represent those of his associates, business partners, family or friends. Learn more about this disclaimer here.